Alignment of impalas at the waterhole
From 270€

Alignment of impalas at the waterhole
in Kruger national park, South Africa.
The impala (Aepyceros melampus) is an antilope of the Bovidae family that is abundant in southern Africa.
Limited edition photography
Description
Guaranteed quality of your photo:
Alignment of impalas at the waterhole
Your photograph is printed on high quality satin photo paper in 250g thickness. Thanks to our high-performance printing systems and a sharpness of up to 1440 dpi, we guarantee you a product worthy of the greatest art galleries. If, despite our expertise and our precautions, you notice something abnormal on your product, we will send you a new photograph at our expense.
The print is accompanied by a certificate of authenticity with the edition number of the work.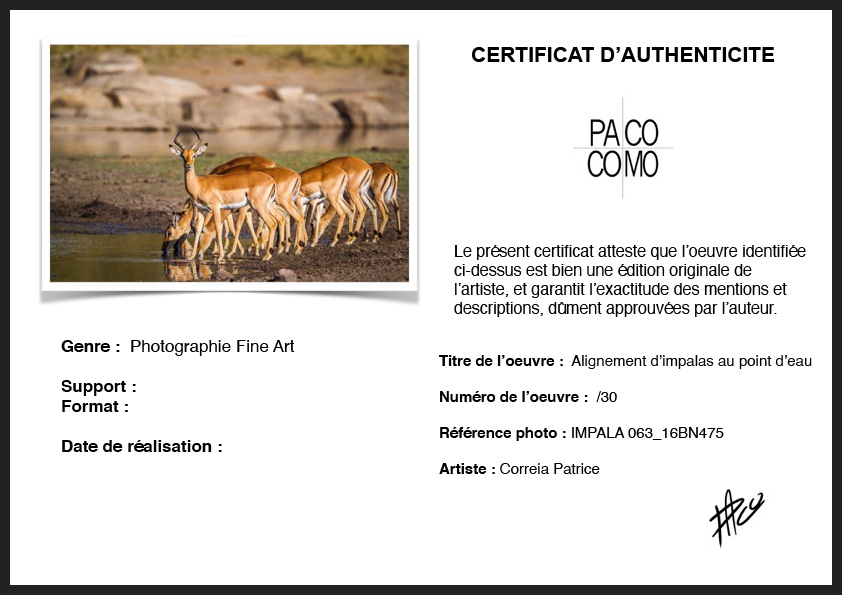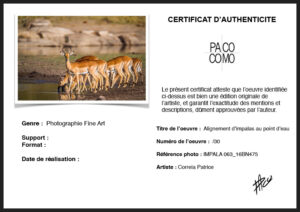 Metal fixing kit provided free of charge according to the size of the photo